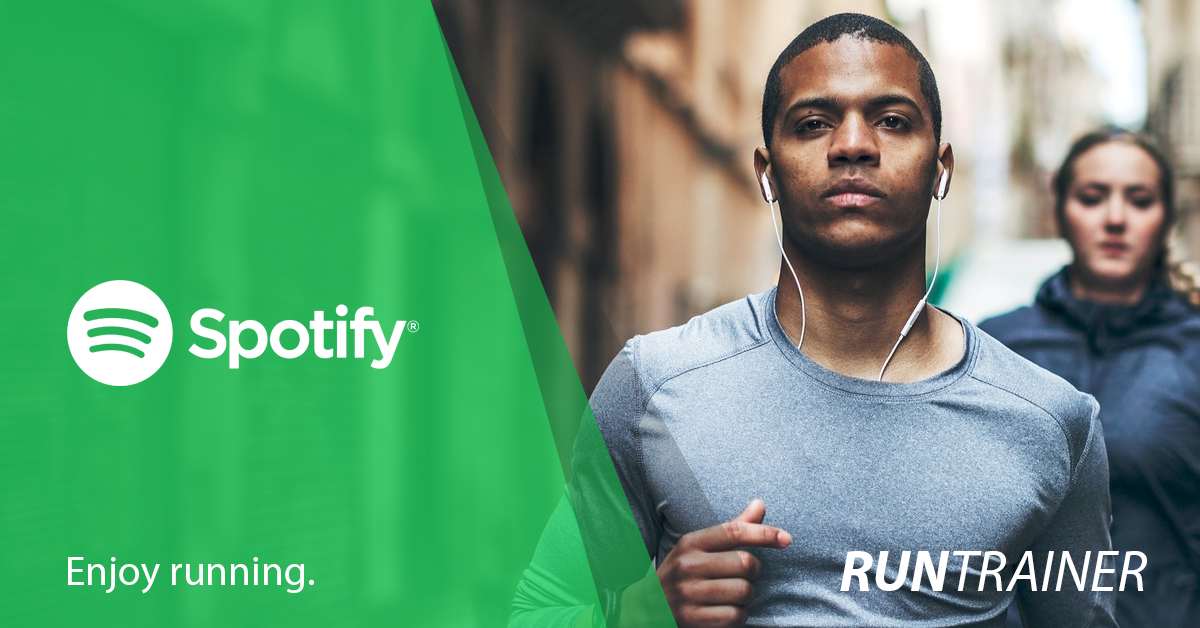 Running with Spotify
Enjoying your music while training.
Running with Spotify and Run Trainer is a great experience. Music helps you get into the groove and if you want to listen to some other music during your running, the music service is here to help. The best part is you don't need to create a new playlist in Run Trainer and just let Spotify play your music in the background.
Spotify offers over 30 million songs so you should always find your favorite ones. Create your own playlists by searching for songs or artists. Listen to radio stations that pick form artist you love, play by mood (there's a complete workout section) or use the latest feature called 'Spotify Running'. Spotify Running detects your tempo when you run and changes to songs corresponding with the beats per minutes as you speed up or slow down.
How to use Spotify and Run Trainer together:
Spotify can be used in the background when using Run Trainer. This means you can just start your favorite playlist in Spotify and then start the Run Trainer app. During your run you will still receive the voice guidance and listen to your preferred music at the same time. Using the controls of your earplugs (if they have them) you  will maintain control over Spotify, so you can simply start or pause your music.
Just a tip: Clear your (old) Run Trainer playlist before starting your training! Otherwise it will start playing as a very bad remix.