About Run Trainer
Your personal running coach for iOS and Android
RunTrainer is the award winning running coach app that keeps you motivated. Run Trainer app has build-in training plans to learn to run 5K, 10K, 15K and a half marathon. In just 10 weeks time you'll be able to run your targeted distance when starting with a training plan. If you're an experienced runner you can program your own training plan with the new 'My Plan' feature!
Listen to your own music via the music player, Podcasts or spotify on the background and receive instructions (audio feedback) to improve your running.
Want to run like a pro? You get instance access to the new Speedmap, Pace overview and other features.
The award winning sports app

Run Trainer won the Best Sport App Award in the 'active sports' category for its excellent features, usability and design.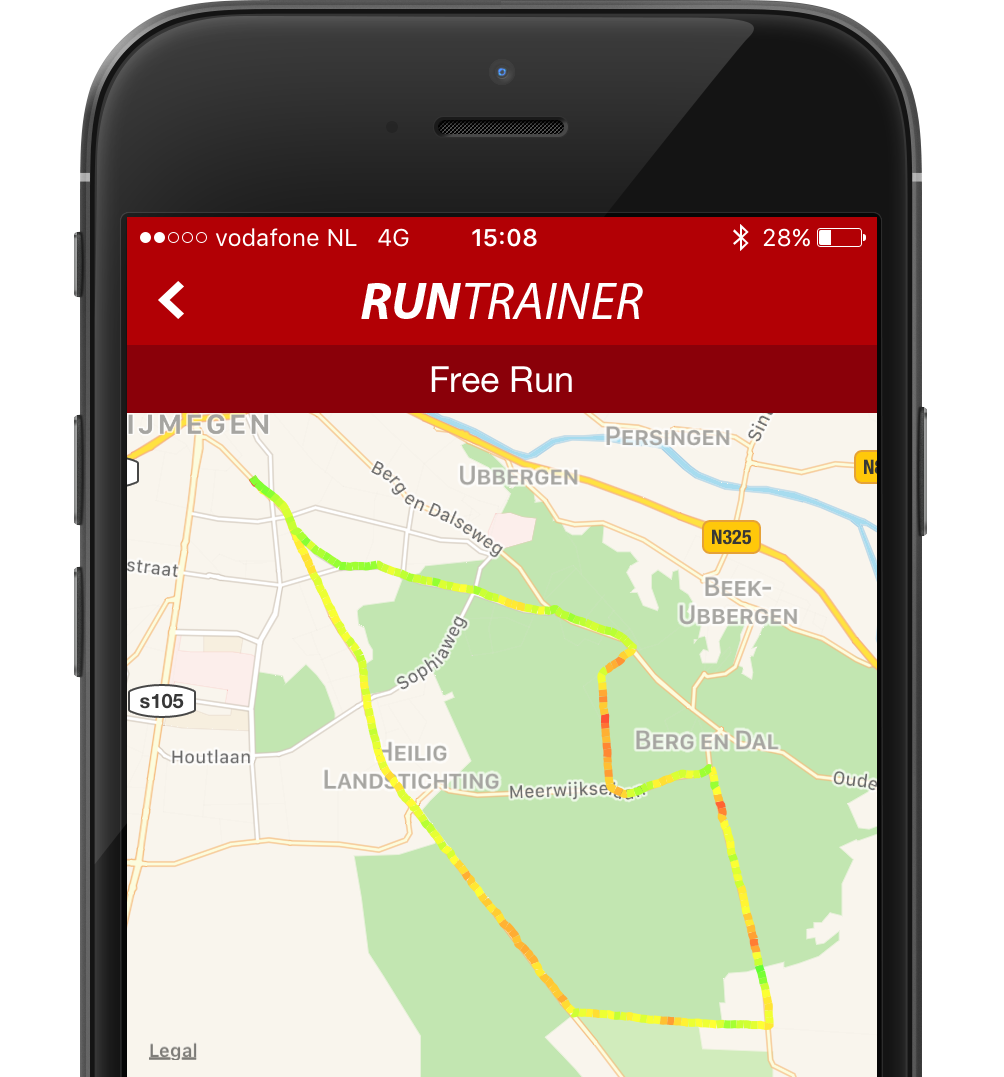 All your stats in one place
Run Trainer comes with a free to use cloud platform where you can sync all your runs, purchases and settings. With the new runtrainer.com platform you can always change your settings, see and share your progress with friends and family!
So, are you thinking to improve your health but don't have a lot of time or experience in running? Start running today with your personal running coach.
Features (iOS and Android):
Multi training plans
Learn to run 5/10/15 and Half Marathon training plan
Do your workouts the easy way
Voice guide that takes you through the training
Let the beats set the tempo
Music player integration, Podcast and Spotify background support
Following your own plan
My Plan (Create your own training plan with audio feedback)
Share your stats
Share your run with your friends and family by Twitter and Facebook
Ready, Set, Race!
Free Run (go as long and as far as you want)
Using pro tools
Pro features (Speedmap, Pace overview, Free run audio queus)
Do, analyse, improve.
GPS live tracking, Stastics overview of your training session.
It's all about the stats.
Track distance / Calories burnt / (Average) Speed
And this aint all!
And much more!
Additional training schedules and free run feedback / speedmap are available as in-app purchases, But the first week is FREE to try!
Distance covered
All RunTrainer users ran 1609 times around the globe
Time
A total of 20 years is spent running with Run Trainer.
Now it's your turn.
Improve your health, be partof a community. Start running.